Eighteen Screen Coffee Roastery
The project is about the design of a coffee roasters and wine cellar in a 45m² corner shop, in the neighbourhood of Mikrolimano. The design concept is about highlighting the act of coffee making through the facades of the shop, where the roaster's equipment is displayed as the centrepiece of the design.
Location: Piraeus, Greece
Client: Eighteen Screen
Year: 2018
Size: 45m²
Status: Built
Architectural Design: lowfat architecture + interiors
Partner: Giorgos Varelas
Team: Stefanos Manousoff, Evi Prokou
Construction: lowfat architecture + interiors
Construction Manager: Giorgos Varelas, Alexandros Patsis
Photography: Panagiotis Voumvakis
Awards & Mentions:

Greek Architecture Awards Nominate 2020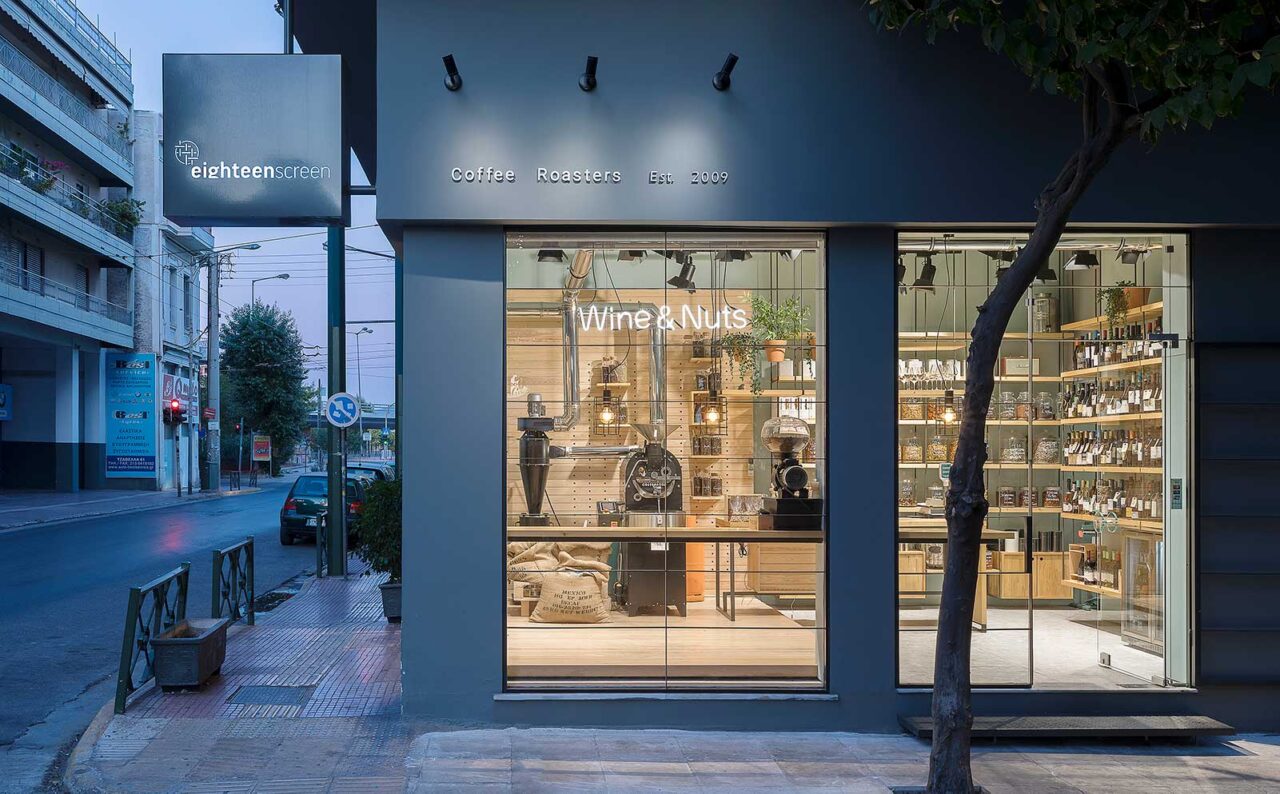 Shelving solutions and other furniture are configured to be flexible and adopt simple construction solutions, in order to host a diverse selection of products. The materiality of pine wood is prominent in the design and aims to offer a warm-toned backdrop for the display of the coffee making process, through the glass facades of the shop.