Salamina House
For this private residence in Salamina island, we adopted a bioclimatic approach with the goal to minimize the environmental impact of construction and keep energy consumption under sustainable standards.
Location: Salamina, Greece
Client: Private
Year: 2016
Architectural Design: Lowfat Architecture + Interiors
Partner: Giorgos Varelas
Associate Architect: Athina Malisianou
Structural Engineer: Panagiotis Pavlou
Mechanical Engineer: Dimitris Davakis
Awards & Mentions:
The 240sqm residence is developed on a 6.000sqm rural site. It is composed of two main wings: The East Wing develops on two levels and includes the
children's bedrooms and a guest room. The West wing develops on three levels and contains the main living areas and the master bedroom.
The entrance to the residence is situated at the intersection of the two wings. The main staircase that organizes the vertical circulation, unfolds in two parts, with landing steps that interconnect the different levels. The vertical movement and the level difference of 1.50 m between the two wings allow for fluidity of movements inside the building that cancels the rigid compartmentalization of floor levels.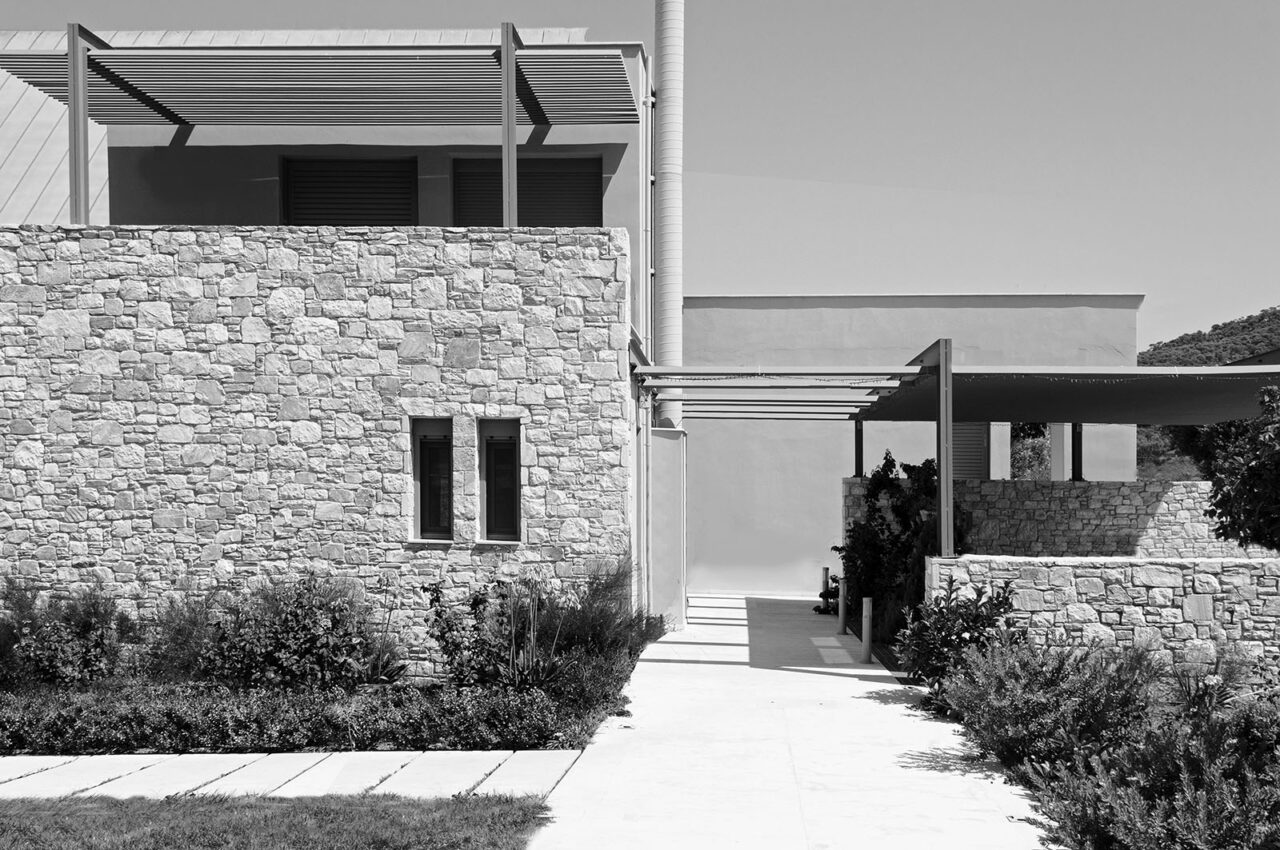 The inclination and orientation of the two main wings provide optimum views to the sea and the surrounding hills, creating two courtyards on the front and back with their own special microclimate.